A Snacking Powerhouse Driving Sustainable, Profitable Growth
Hostess Brands is a leading sweet snacks company that makes, markets and distributes our delicious treats throughout North America. Our approximately 3,000 employees put their hearts in everything they do, inspiring moments of joy by baking new and classic snacks including Hostess® Donettes®, Twinkies®, CupCakes, Ding Dongs® and Zingers®, as well as a variety of Voortman® cookies and wafers.
Our Brands
Learn more about these great snacking brands in our portfolio.
HostessCakes.com
Voortman.com
See More Brands
Tasty, Anytime Snacks
Sharable, sweet treats perfect for whenever snack time strikes. Dolly Madison Bakery®'s crave-worthy cakes, donuts and muffins are individually wrapped for freshness and convenience. Available in multi-count caddies packs, they're perfect for small business break rooms, concession counters and vending machines.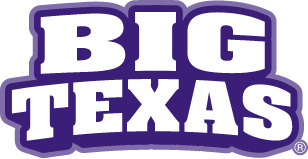 Fresh, On-the-Go Pastries
Baked to perfection and drizzled with tempting icing, Big Texas® cinnamon rolls are a sweet way to start each day. Individually wrapped to ensure freshness and packaged ready for resale, they're a delicious choice for convenience stores, vending machines, small businesses or even individual homes.
Sweet, Delicious Breakfast Treat
Irresistible danishes, bear claws, and honey buns that add just the right sweetness to a morning cup of coffee. From family pantries and small business kitchens to vending machines and concession stand choices, Cloverhill Bakery® high-quality baked treats are individually wrapped and ready-to-enjoy anywhere.